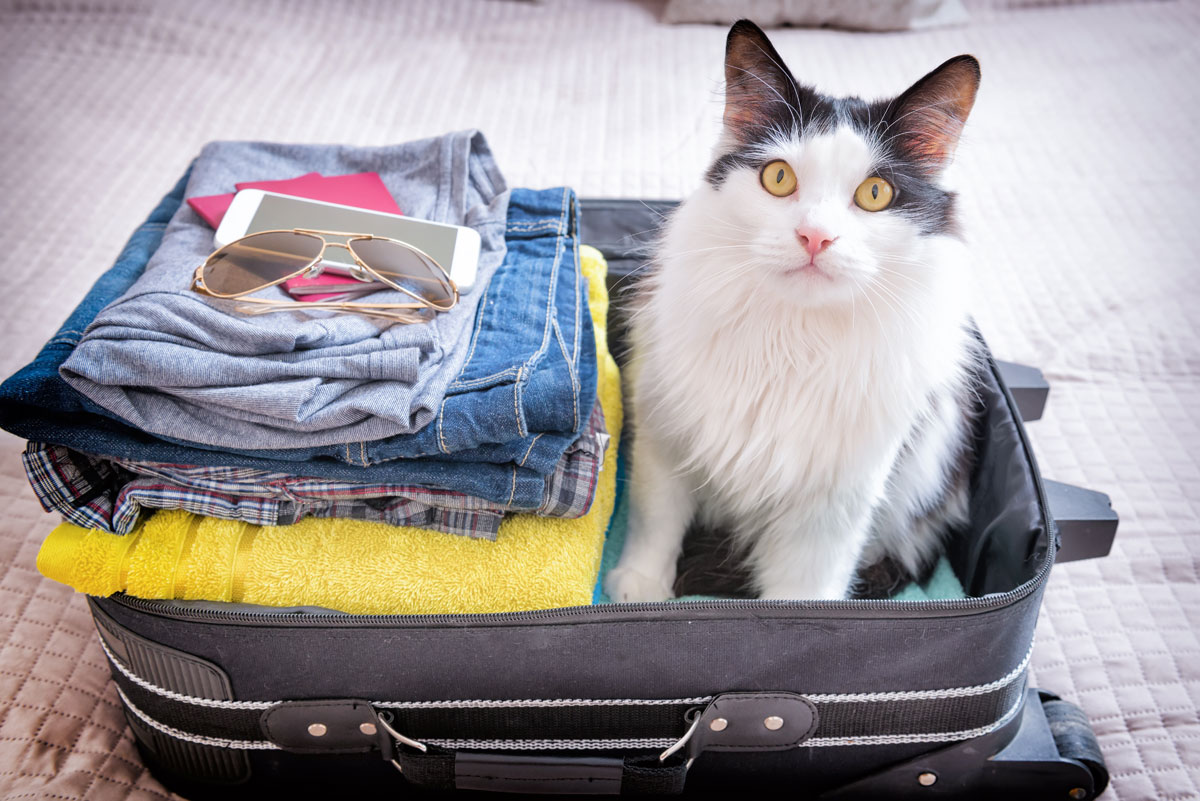 5 Essential Tips for Traveling with Pets This Season
'Tis the season of holiday travel. For many families, this includes traveling with pets. Everyone loves including furry family members in holiday travel plans, but it's important to take a few steps to ensure they'll be safe on the road and have a happy holiday, too!
1. Pack for Your Pet
Remember to pack all your pet's essential items. Your list should include:
Food, medications, and supplements (pack more than you'll need for the intended length of your vacation)
Water for the road
Collapsible bowls
Collar, leash and harness
Favorite toys, blankets, or bed for comfort
Doggy bags or your kitty's litter box
2. Bring Documents
If you're crossing state lines in a car or taking public transportation, your pet will need papers to travel legally. This typically includes vaccination records, your pet's local registration, and/or a pet health certificate.
If you are traveling internationally, your pet will need an international health certificate specific to that country. These requirements are listed on the USDA Pet Travel Website and you will need an appointment with Dr. Romano to obtain the health certificate for your destination. He is a USDA Accredited Veterinarian and is able to perform these exams for pet travel.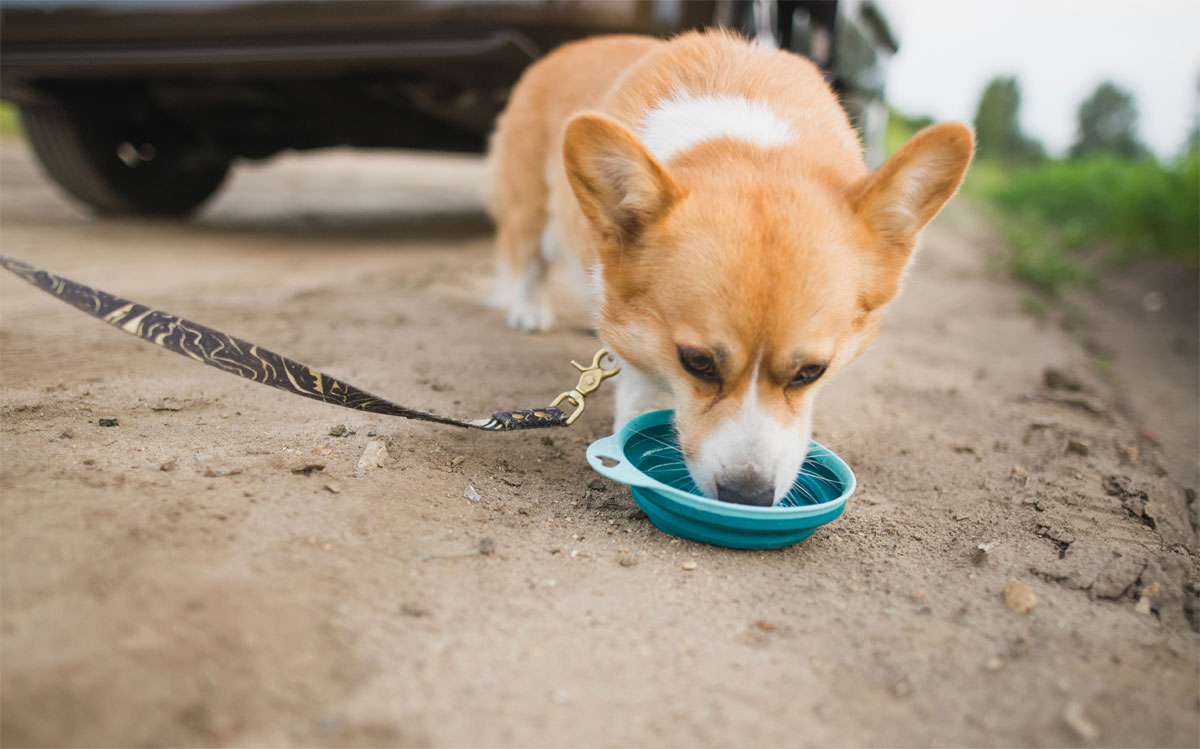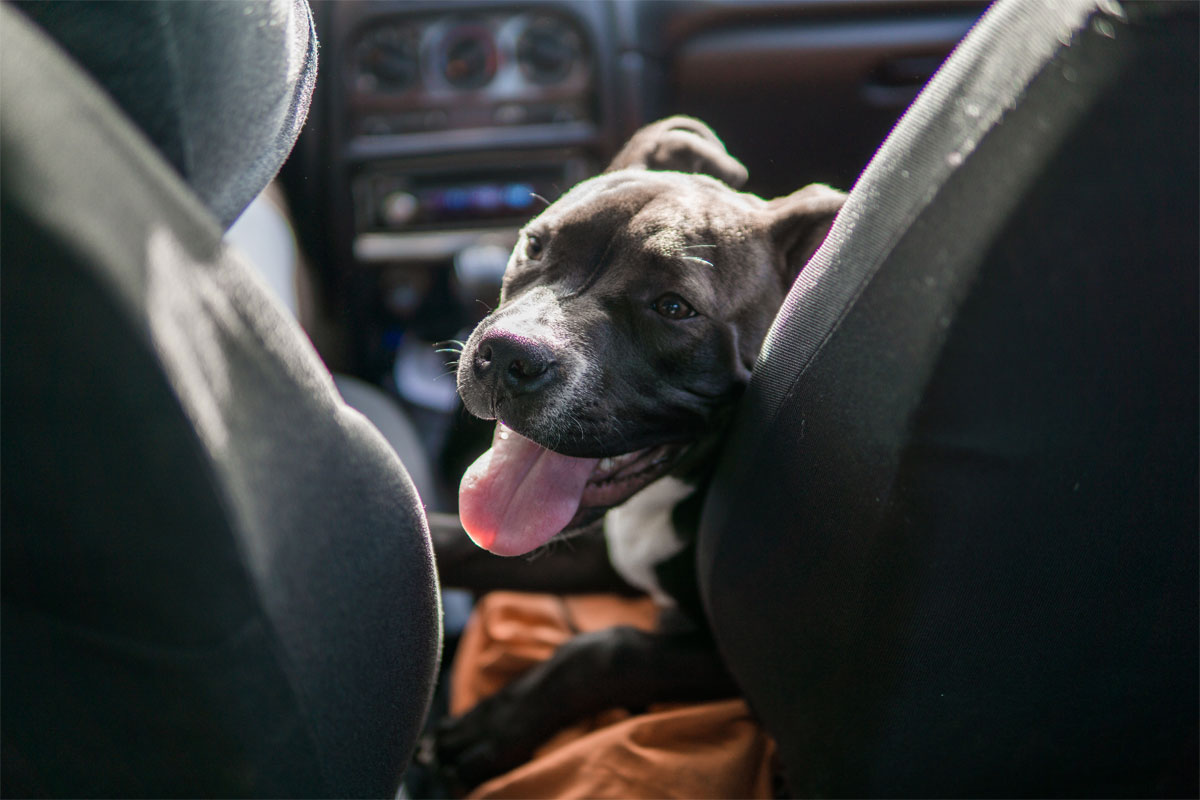 3. Research Veterinarians
You never know when an emergency will happen. Before you leave, research emergency veterinary hospitals located along your travel route and at your destination. This way, if your pet falls ill, gets injured, or ingests something toxic, you'll be able to get them help right away – without wasting time locating a nearby veterinarian. Be sure to bring your pet's medications with you to any veterinary appointment so that the veterinarian can prescribe any new medication safely.
4. Security and Identification
When your pet is in an unfamiliar place with new surroundings and landmarks, it's much easier for them to become disoriented and lost. Make sure that dog's leash or harness fits securely. For cats, be sure to use a high-quality carrier that will keep them securely inside and do not open the carrier in an unfamiliar and/or insecure location as the cat can escape.
Make sure your pet's ID tags are up to date and include a phone number that you'll be able to answer while you're away. Also, be sure that your current contact information has been registered with your pet's microchip number. If your pet has not yet been microchipped, we strongly recommended getting a microchip for your pet before you leave.
5. Schedule Extra Time
When you travel with pets, you'll definitely need to stop more often. Look up safe, convenient locations for pet-friendly pit stops before you leave. Plus, plan to schedule extra time for travel to allow for plenty of breaks to get out of the car, stretch your legs, and walk your leashed dog or cat around.
Schedule a Pre-Travel Appointment at Sleepy Hollow Animal Hospital
Depending on where and how you plan to travel, your dog or cat might require vaccination prior to your departure. Schedule a pre-travel appointment with a Sleepy Hollow Animal Hospital veterinarian to make sure your pet can travel safely this holiday season.