Welcome to
Sleepy Hollow Animal Hospital
Your Veterinarian in Sleepy Hollow, servicing Tarrytown, Irvington and Surrounding Communities in Westchester County, NY
Sleepy Hollow Animal Hospital, a full-service veterinary facility, has provided the finest professional veterinary health care serving the Tarrytowns, Irvington, Ossining, Pleasantville and Briarcliff areas of Westchester County, NY, since 1980. The staff at Sleepy Hollow offers the best in personal attention and compassionate care to you and your pet.
Sleepy Hollow Animal Hospital offers state-of-the-art veterinary medical diagnostics, dental procedures, preventive health care, routine checkups, surgical procedures, and compassion and understanding. In 2013, Sleepy Hollow Animal Hospital became accredited by the Better Business Bureau, indicating our longstanding reputation for integrity.
We are also pleased to offer pet grooming as an ancillary service, by Jen Florio of Puparazzi Pet Grooming. Please call Jen at (914) 214-1183 to make an appointment to see how beautiful or handsome she can make your favorite dog, or just to maintain that healthy coat. At Sleepy Hollow Animal Hospital, we treat your pets like the valued family members they are. American Animal Hospital Association Accredited
Because of AAHA's belief in "The Standard of Veterinary Excellence," you receive the best quality of care possible. With over 1900 different criteria, covering medicine, surgery, diagnostics, and more, AAHA hospitals are regularly evaluated to be sure that the standards set forth by AAHA are met and sustained.
Therefore, you are provided with the highest level of care possible. With only 14% of the hospitals in North America certified, Sleepy Hollow Animal Hospital is among the elite few.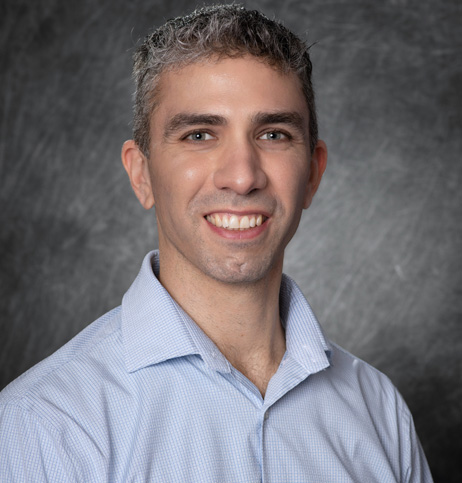 Dr. Peter Romano
Dr. Peter Romano, born and raised in Westchester, comes to Sleepy Hollow for the next big step in his career. He is excited to continue his personalized and thoughtful style of medicine at his new home of Sleepy Hollow Animal Hospital. Dr. Romano grew up in White Plains and went on to receive his Bachelor of Science Degree in Biology from Manhattan College in the Bronx. After a short stint as a veterinary assistant, he went on to attend Cornell University where he earned his Doctor of Veterinary Medicine Degree in 2007.
Read More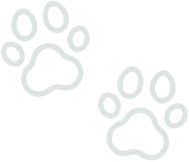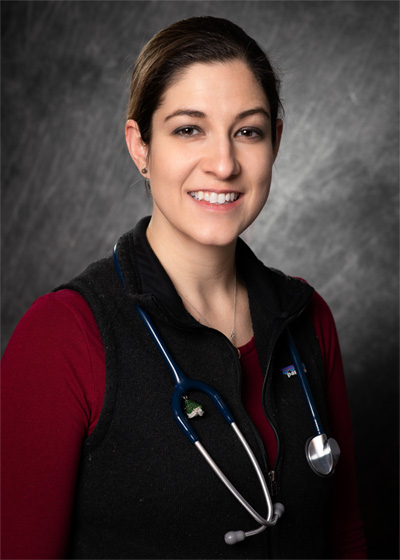 Dr. Mary Raum
Dr. Mary Raum is excited to be joining the veterinary team at Sleepy Hollow Animal Hospital and is looking forward to continuing her professional mission of providing individualized, high-quality medicine to the pets of Westchester County. Growing up in Sullivan County, NY, Dr. Raum has fond memories of helping her father on their family farm and creating artwork with her mother, inspiring her to pursue equestrian sports with her pony Kindred Spirit and eventually leading to them competing in nationally-ranked USEF shows. It was during these early days of helping around the riding center that Dr. Raum realized that she was going to pursue veterinary medicine as a career. Dr. Raum received her Bachelor of Science Degree in Biology from Cornell University, receiving honors and distinction in research. She then went on to attend Atlantic Veterinary College on Prince Edward Island (home of Anne of Green Gables) where she earned her Doctor of Veterinary Medicine degree.
Our Veterinary Services
From the moment you enter Sleepy Hollow Animal Hospital, you are comforted by feelings of care and compassion by the entire staff. We emphasize cleanliness, you are greeted cheerfully and we always strive to make your wait as short as possible, apologizing when emergencies make that difficult.
We will always work with you in a way that will make you understand why our motto is: "For your pet's health and your peace of mind!".
We're pleased to offer all of these service and more!
Our Special Offers


We truly value our patients and clients, and we appreciate the role we get to play in your pet's health care. As our way of saying thank you, we offer different specials that will help you save on our veterinary services.
Again, all of us at Sleepy Hollow Animal Hospital want to thank you and your pets for being a loyal member of our community. We are grateful that you have chosen us as your pet's health care provider.
Testimonials
Google Reviews
Very clean, amazing staff & doctors! Very caring & knowledgeable! Excellent place to bring your fur babies!

Nickol O'Meara


1/18/2020

I can't say enough good things about Sleepy Hollow Animal Hospital. Under Dr. Green and now Dr. Romano—a comfortingly seamless transition—the crew there has cared for our full spectrum of pets, from seniors to babies. Dr. Romano is extremely generous with his time, answering all of our questions and talking until we're satisfied that we know the best path forward for our animals. They care for our pets with real love, and it shows—and they always go the extra mile for us.

Lisa Peet


12/31/2019

Sleepy Hollow Animal Hospital has never once disappointed me. They genuinely care for your pet and have their best interest in mind. Do not hesitate to bring your furry friend here because they'll be well taken care of. The vets, office staff, and techs are all caring and amazing. We are so grateful for them! They even send out informative emails to keep pet owners abreast of recalls, pet health information, and more.

Janae S


10/31/2019

Sleepy Hollow Animal Hospital helped me with bringing my dog and cat overseas - ensuring they had all their required vaccinations, health certificates, and USDA notary approvals. The process was transparent and easy! I was able to call with initial information and set up an appointment within a week. My appointment went very efficiently and they even served coffee in the waiting area! The staff was so friendly and helpful from the receptionists to the veterinarians. I worked with Dr. Peter Romano and he was great! My pets both loved him and I loved his quick turnaround (as the health certs are required to be completed within 10 days of travel)! We had such a great experience here that I will be returning to Sleepy Hollow for all my pets' needs upon our return from our trip! 5 stars for sure!

Katrina Parker


10/24/2019

Great people working there, true animal lovers.

Sean Treacy


10/14/2019

Doctor Romano is the most caring vet I have ever met. He is great with my dogs as well as all animals.

Sarah Lippmann


9/24/2019

I adopted a kitten from a Shelter who had just been spayed a few days earlier. I was told that the stitches were disolvable, but they were becoming red and not looking good. I called Sleepy Hollow Animal Hospital ,as they were the operating vets,the shelter was incorrect, they were actual stitches which needed to be removed. They told me to come right over, they removed the stitches and checked over my kitten, plus called the Shelter to alert them to the fact that they should read the accompanying after surgery paperwork (which I did not receive). They tech sat and talked with me and assured me my new baby was fine even though it was closing time. Thank you for taking care of my baby all at no cost!

JoAnn Natarelli-Willis


9/04/2019

We love Vets here! They have the most excellent staff, especially the front desk! Not only were they extremely professional, they were down to earth and kind too! My cat needed jaw surgery and they were very knowledgeable and made me feel like my kitty was getting the best care. It's our go to place for our animals in the Area.

Spencer Kresmery


7/29/2019

I have been going to Sleepy Hollow Animal Hospital for almost 30 years and have never had a complaint about anything. They are caring wonderful and talented people who care about your pets. I would recommend them to anyone with a pet.

Steven Fitzgerald


7/10/2019

Dr. Ramano was great with my dog, who I'd just rescued a week earlier. Patiently answered my many questions as a first time dog owner. She usually growls and barks at men, but not at him.

Andrea Rosemhaft


6/08/2019

This vet is truly amazing. We have a dog and a cat that have both been treated wonderfully by the ENTIRE staff! For your piece of mind and the health and safety of your pets, this is the vet to go to!

Christopher Kiewiet


6/02/2019

After being fed up with my regular vet for providing wrongful information and managing their mess up poorly, I went to Sleepy Hollow Animal Hospital. They do say "after the storm comes the calm" and that is exactly what we got. Amazing people, excellent service. Not only did they provide me with the right information and answered all my questions, but also made sure we were seen as quickly as possible.

Michelle Reyes


4/17/2019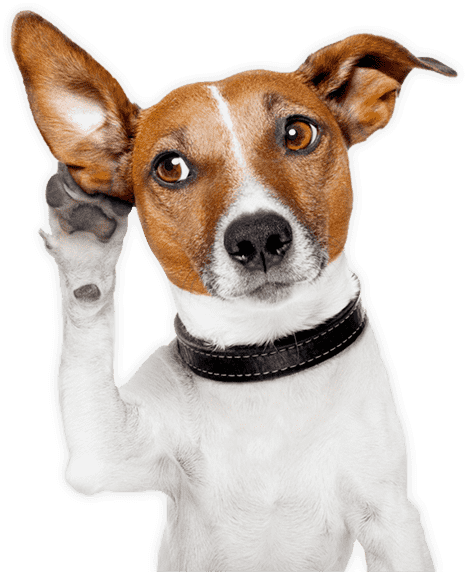 Request Appointment
Please note that the date and time you requested may not be available.
One of our team members will contact you to confirm your actual appointment details.
Our Blog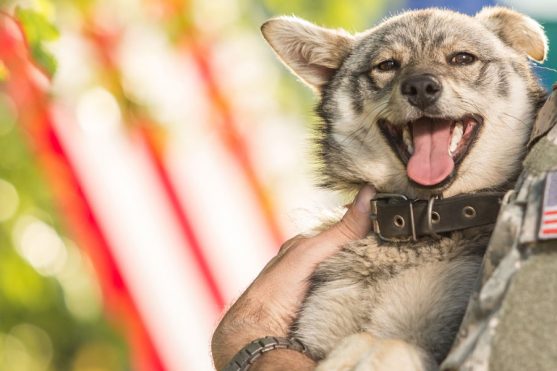 We mostly view our dogs as loyal companions, but they can be so much more! With the right training, dogs are smart enough to be helpers, life-savers, and uplifters. These types of special dogs have different designations — service, working, or therapy — depending on the jobs they have been trained to do.
Read More