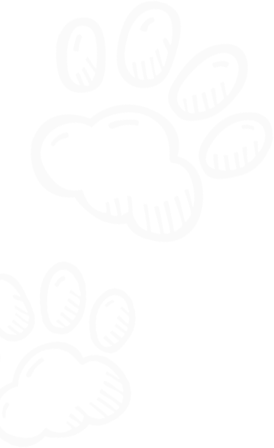 About Us
The most important thing that makes an Animal Hospital what it is, beyond the appearance, the technology, and the convenience to home, is the way someone feels when they first arrive, when they are ready to leave, and especially when they are confronted with the potential loss of their favorite pet.
On the following pages, we invite you to "meet" those people who we feel, make Sleepy Hollow Animal Hospital different from other places. With professionalism, expertise, and just the warmth of human compassion and understanding, we seek to always set ourselves apart from your other veterinary experiences. When you get to know us, I think you'll find we have done that.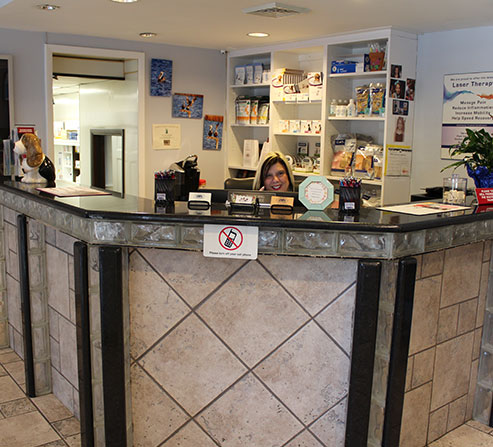 American Animal Hospital Association Accredited
Because of AAHA's belief in "The Standard of Veterinary Excellence," you receive the best quality of care possible. With over 1900 different criteria, covering medicine, surgery, diagnostics, and more, AAHA hospitals are regularly evaluated to be sure that the standards set forth by AAHA are met and sustained.
Therefore, you are provided with the highest level of care possible. With only 14% of the hospitals in North America certified, Sleepy Hollow Animal Hospital is among the elite few.
Testimonials
Google Reviews
Efficient & friendly in this very trying time. Techs were careful with my dog, Receptionist handled visit & billing by phone politely, Doctor was patient and thorough in phone explanation.

1o5o2 .


5/13/2020

Dr Romano's care of our Springer Spaniels, and family is consistently capable and compassionate. We are so grateful for Pete's and the teams' proactive professionalism and kindness. Thank you!

L Bryant


4/26/2020

Wonderful experience! Called with an emergency and I was able to get an appointment quickly. I waited in the parking lot and a staff member came and got my pet and returned her quickly after treatment. Great staff and wonderful doctors.

Judite Morais


3/31/2020

Dr. Romano was so gentle with Zoey (a super nervous IG). He truly listened to all of my concerns and was super helpful in answering my questions. It is very apparent that he genuinely cares for and about animals. I felt extremely safe with Dr. Romano and his team taking care of my precious little one.

Jenna Pitaro


2/18/2020

Dr. Romano is the best!! The atmosphere is clean and friendly. I would highly recommend this dedicated veterinarian to anyone.

Barbara LaBarbera


2/08/2020

Very clean, amazing staff & doctors! Very caring & knowledgeable! Excellent place to bring your fur babies!

Nickol O'Meara


1/18/2020

I can't say enough good things about Sleepy Hollow Animal Hospital. Under Dr. Green and now Dr. Romano—a comfortingly seamless transition—the crew there has cared for our full spectrum of pets, from seniors to babies. Dr. Romano is extremely generous with his time, answering all of our questions and talking until we're satisfied that we know the best path forward for our animals. They care for our pets with real love, and it shows—and they always go the extra mile for us.

Lisa Peet


12/31/2019

Sleepy Hollow Animal Hospital has never once disappointed me. They genuinely care for your pet and have their best interest in mind. Do not hesitate to bring your furry friend here because they'll be well taken care of. The vets, office staff, and techs are all caring and amazing. We are so grateful for them! They even send out informative emails to keep pet owners abreast of recalls, pet health information, and more.

Janae S


10/31/2019

Sleepy Hollow Animal Hospital helped me with bringing my dog and cat overseas - ensuring they had all their required vaccinations, health certificates, and USDA notary approvals. The process was transparent and easy! I was able to call with initial information and set up an appointment within a week. My appointment went very efficiently and they even served coffee in the waiting area! The staff was so friendly and helpful from the receptionists to the veterinarians. I worked with Dr. Peter Romano and he was great! My pets both loved him and I loved his quick turnaround (as the health certs are required to be completed within 10 days of travel)! We had such a great experience here that I will be returning to Sleepy Hollow for all my pets' needs upon our return from our trip! 5 stars for sure!

Katrina Parker


10/24/2019

Great people working there, true animal lovers.

Sean Treacy


10/14/2019
Demandforce reviews
Brett M
Needed to refill my dogs heart worm medication.
Sohia L
Excellent experience today. My cat has been a treated at SHAH since he was 8 weeks old an he is now 5 years old. Always, always, always, the doctors and staff have been excellent and have given my cat the best care possible. Now, with COVID-19 among us, SHAH has made their service to the furry patients even better. Thank you SHAH
Diana R
SHAH managed to squeeze my 18 year old Chihuahua into their busy schedule for a much needed nail trim. They are understandably prioritizing ill and injured animals over those with grooming needs but they accommodated him anyway.
Karen S
Dr. Romano is excellent! Always a very educational and helpful experience. Probably the best vet I've ever visited. Thanks so much!
Anonymous
I picked Sleepy Hollow Animal Hospital because of its location and have found the staff to be kind and flexible and the doctor's take their time to explain and discuss. While I have not had any emergencies or dire circumstances with my pet, I am very happy with how my pet is treated and my concerns are dealt with.