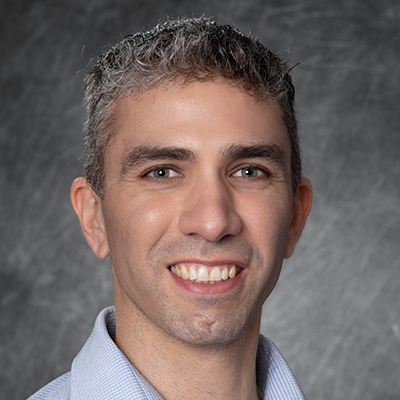 Dr. Peter Romano
Dr. Peter Romano, born and raised in Westchester, provides a personalized and thoughtful style of medicine at Sleepy Hollow Animal Hospital. Dr. Romano grew up in White Plains and attended Stepinac High School. He went on to receive his Bachelor of Science Degree in Biology from Manhattan College in the Bronx. After a short stint as a veterinary assistant, he went on to attend Cornell University where he earned his Doctor of Veterinary Medicine Degree. After graduation, he completed a small animal-focused internship at Long Island Veterinary Specialists Referral and Emergency Hospital in Plainview, New York. During his internship training, Dr. Romano received advanced training in both medical and surgical patient care.
While internships are not required in veterinary medicine like they are in human medicine, Dr. Romano thought it was paramount that he receive additional training to see his approach to veterinary medicine come to fruition. Since the completion of his internship, Dr. Romano has been serving the pets and clients of Westchester County. He knows that the citizens of this county treat their pets as family members and seek out the highest quality of care. Lucky for Dr. Romano, this is how he has always felt about all pets and because of these shared beliefs, he has truly enjoyed his time serving the needs of his clients and their pets. Dr. Romano's focused areas of interest are internal medicine and preventative medicine. He lives in Stamford with Dr. Doherty, their two young children, and their orange cat Rashers. In his spare time, Dr. Romano likes to root for the Yankees, go camping in the Adirondacks, ride his road bike, and explore New York City history.
Dr. Patricia Doherty
Originally from Long Island, Dr. Patricia Doherty earned her B.S. in Biology at Stony Brook University, and her Doctor of Veterinary Medicine from Cornell University College of Veterinary Medicine in 2007. After completing a demanding one-year internship in small animal medicine and surgery at Oradell Animal Hospital in New Jersey, Dr. Doherty worked in emergency medicine and small animal/exotic practices in Westchester and Connecticut before joining the team at Sleepy Hollow Animal Hospital. With a special interest in internal medicine and pain management in our older patients, her goal is to keep your pets healthy well into their golden years. Dr. Doherty's focus is on creating individual treatment plans for each patient while considering client concerns every step of the way.
When not at Sleepy Hollow Animal Hospital, she enjoys spending time with her family, cooking, and outdoor adventures. Dr. Doherty and Dr. Romano have two children and a very tolerant cat.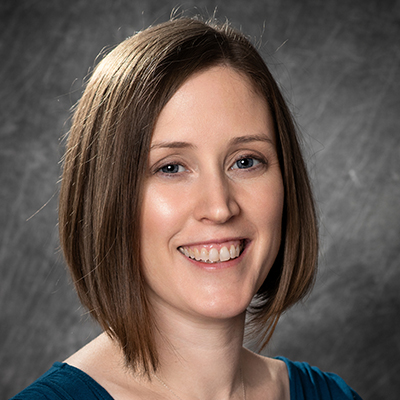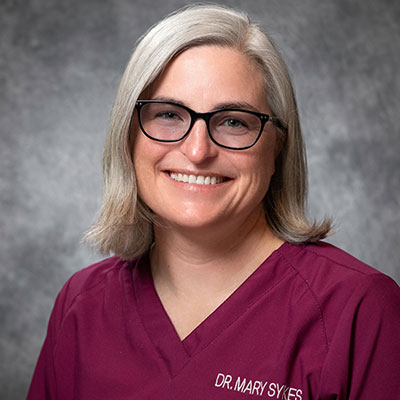 Dr. Mary Sykes
Dr. Mary Sykes did her undergraduate work at Brown University before attending Cornell Veterinary College. She has been working in small animal practice since her graduation in 2002 and feels fortunate to be in a career she loves. She lives in Westchester with her husband and 2 teenagers as well as 2 cats, 2 dogs, and a tortoise.