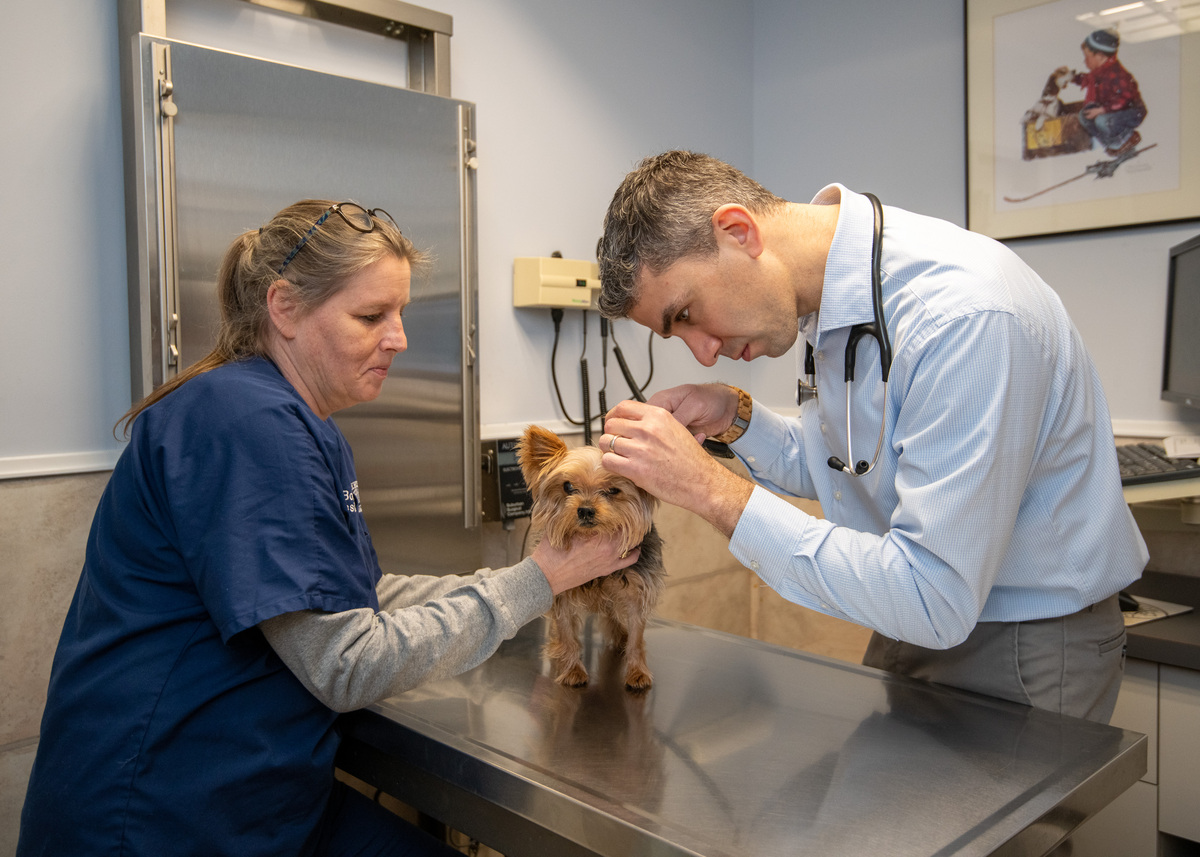 In-House Diagnostics
When pets fall ill or are in pain, they unfortunately are not able to simply tell us what's wrong, where they hurt, or how they are feeling. In fact, most animals instinctively hide their symptoms, and as a result, most pet owners don't notice a change in their pets' behavior until a disease has had plenty of time to progress.
In order to provide pets with safe and effective treatments, it's essential that a veterinarian obtain an accurate diagnosis of the underlying health condition or disease that is making your pet sick. At Sleepy Hollow Animal Hospital, we provide fast, accurate diagnoses using our in-house laboratory that facilitates accurate diagnostic testing to aid our veterinarian's assessment of sick patients.
Fast Results with In-House Lab Testing
For pet owners and veterinarians, almost nothing is more stressful than watching a sick pet suffer. Our hospital is equipped to make a rapid and accurate diagnosis of your pet's illness, using our in-house lab and other diagnostic services, such as:
Blood tests and urinalyses provide extensive information about blood cells (red, white, platelets, and reticulocytes), organ function, overall physiology, liver and kidney values, proteins, calcium, blood sugar, electrolytes (sodium, potassium, and chloride). Results of these tests not only help with initial diagnosis, but also help us monitor the success of ongoing treatments and therapies.
Fecal examinations, ear swabs, and skin scrapes are evaluated microscopically on a daily basis to aid in the detection of parasites, infections, and infestations.
The latest in digital radiology equipment provides instant X-ray images on site. The studies are performed and evaluated by our doctors immediately, and when necessary, transmitted electronically to a radiology specialist for review.
Ultrasonography, endoscopic evaluations, and biopsy are available to us by a mobile board-certified veterinary internist who makes regular visits to our facility for these advanced diagnostic procedures.
Cardiac consultation services are provided by a board-certified veterinary cardiologist. This includes chest X-rays, echocardiograms, and EKGs when needed. Heart specialists and our doctors evaluate these tests to formulate and expedite a treatment plan for our patients right away.
In addition to providing this comprehensive list of diagnostic testing in-house, digital technology allows us to electronically transmit photos of patients, lesions, X-rays, or other test results to board-certified veterinary specialists in order to facilitate in-depth consultations without the need to transport patients or wait for slow correspondence.
Sophisticated Testing Provided by a Nationally Recognized Reference Laboratory
When necessary, we also use a nationally recognized reference laboratory capable of performing sophisticated tests which we are not equipped to carry out in-house. This affords our hospital access to pathologists, cytologists, and microbiologists through which we obtain additional, valuable diagnostic information regarding your pet's condition. Results are downloaded directly into our computerized medical records to help expedite appropriate treatments.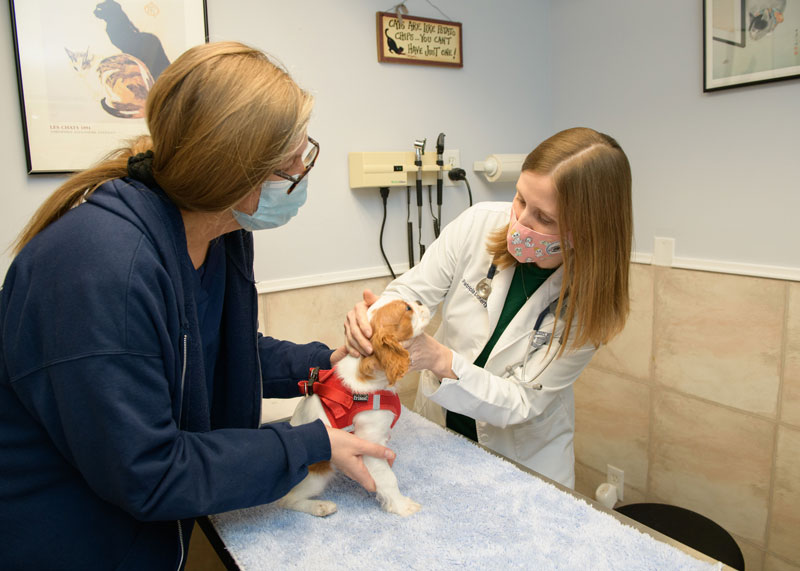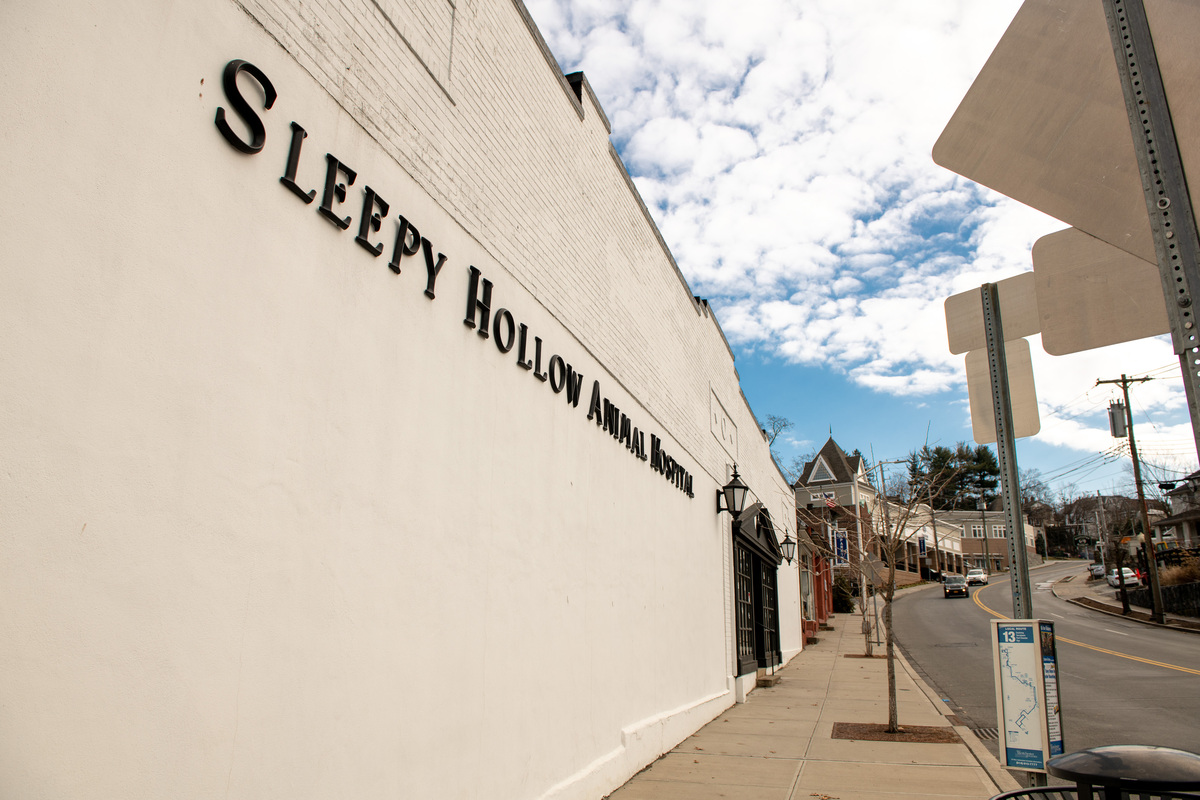 Diagnostics and Sick Pet Appointments at Sleepy Hollow Animal Hospital
When treating a sick pet, we first ensure our patient is stabilized. We then address the pet's symptoms and pain. Our veterinarian will then perform a complete physical evaluation of your pet and order specific diagnostic tests based on your pet's symptoms, medical history, and vital signs to determine why your pet is sick. With a proper diagnosis, we can then administer the appropriate treatments, medications, or therapies.
If you notice a change in your pet's behavior, we encourage you to schedule a sick pet appointment with Sleepy Hollow Animal Hospital right away. Our speedy in-house diagnostics will ensure a quick diagnosis and prompt treatment to get your pet on-the-mend as soon as possible.