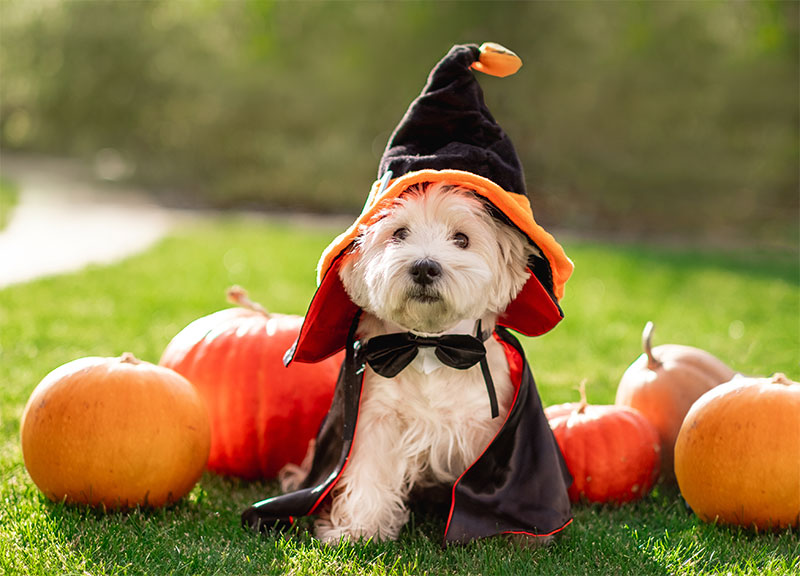 Stay Safe This Fright Month! 5 Halloween Safety Tips for Pets
Filled with frights and fun, October is a special time of the year. However, the Halloween season can present a variety of dangers to pets, if owners are not aware and don't take precautions to keep them safe.
5 Tips to Keep Your Pets Safe This Halloween
1. Monitor Costume Wear
Never leave a pet unattended while wearing a costume (or any other kind of clothing). Costumes can easily become caught on furniture or branches, putting a pet in danger. Additionally, do not force your pet to wear a costume if they seem frightened or uncomfortable in it.
2. Keep Them Secure Indoors
With so many people coming and going from your yard on Halloween, it's best to keep your pets secure indoors. This protects them from potential pranksters, escaping out the front door when you answer trick-or-treaters, or becoming frightened and escaping your fence. Set them up in a closed, quiet, and comfortable room with their food and water dishes for the evening.
3. Use Pet-Safe Decorations
Decorating for Halloween to create a spooky space is one of the most fun parts of the season. However, many Halloween decorations can pose dangers to pets due to toxicity and electrical wires. Be sure to keep wires away from your pets and prevent them from getting into things like fake blood, neon glow sticks, or spray foams, as these contain chemicals that are dangerous for pets.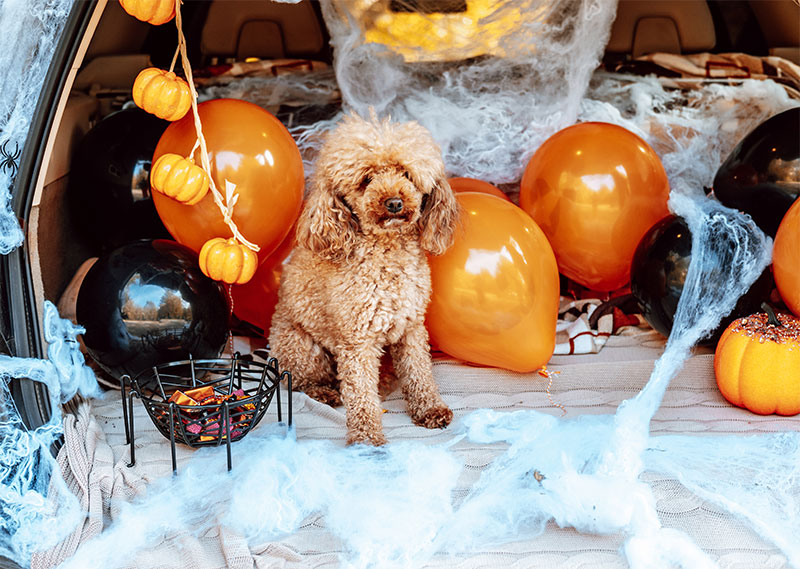 4. Stash Treats in a Safe Place
Many Halloween treats are also toxic for pets – especially anything that contains chocolate, raisins, certain nuts, and alcoholic beverages. Be sure to store all of the candy in a place where your pets can't reach. If you'll be entertaining, keep your pets secure in a safe room for the duration of the party.
5. Make Sure Your Pets Are Identifiable
Pets can easily get frightened and lost on Halloween. It's important that they have collars with updated ID tags and pet microchips so that they are easily identifiable if found.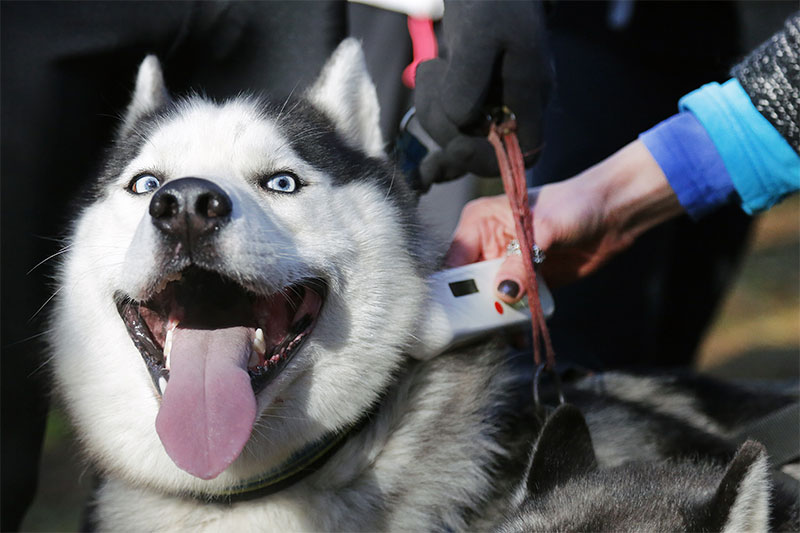 Pet Microchipping at Sleepy Hollow Animal Hospital
At Sleepy Hollow Animal Hospital, we can help ensure your pets are easily identifiable with a pet microchip, a form of permanent identification. Microchipping pets greatly increases the chances of being reunited with a pet in the event they are lost or stolen. To learn more or schedule an appointment for your dog or cat, we welcome you to contact our office today.